Our Comprehensive WordPress Page Speed Optimization
Approach Is Your Road to Success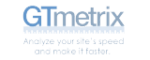 Fast and optimized sites results in increase of conversion rate, provides better user engagement & reduced hosting cost
Lower Your Cost
It costs five times more to acquire a new customer than it does to keep a current customer
constantcontact.com
Reduce page size
Reduce hosting cost
Increase repeat customers
Increase sales
79% of web shoppers who have trouble with web site performance say they won't return to the site to buy again and around 44% of them would tell a friend if they had a poor experience shopping online
neilpatel.com
Better UX
Increase conversion rate
Reduce bounce rate
Improve your SEO
Google compares your site to your competitors on a specific segment and attributes a bonus point whether you are the fastest
oncrawl.com
Increase website traffic
Better mobile experience
Improve indexing

We work towards 90 to 95 % in Google Page Speed and 3secs in Gtmetrix
but most of the times we end up better
We commit what we can before we start and sure of what we do.That's why we offer a money back guarantee !
Our Managed WordPress
Page Speed Optimization Solutions
Make WordPress site load faster & get more business with the help of the proven solutions we offer

Reduce Server Response Time
Reducing the number of required resources can consolidate the load time. Use inline scripts and style sheets for small modifications. Compress or minify your resources, so that it reduces the space on the server.

Eliminate render-blocking JavaScript and CSS in above-the-fold content
Visible contnent or above the fold content is the portion user see without scrolling the page. For this ensure your HTML is loading the content of your webpage first before it loads images or side bar.

Optimize CSS Delivery
In order to optimize CSS delivery, make sure that you are not using more than one external CSS stylesheet and you need to inline and minify your CSS codes to help your webpage load faster.

Leverage Browser Caching
Leverage browser caching is the time specified to store the image,css & js locally in browser. Browser cache helps to reduce the load time for repeat visitors.

Make fewer HTTP requests
HTTP requests are made from the browser to the server. HTTP responses are provided from the server in response to a browser request. The easiest way to minimize the HTTP requests is to disable the scripts and styles or merge them into a single file.

Image Optimization
One of the main reasons a page loads slowly is images. Optimize the size and dimension of the images and make it to download after the initial page load i.e below the fold

Avoid landing page redirects
Redirects trigger an additional HTTP request-response cycle and delay page rendering. Use of redirects should be minimized to improve site performance

Enable GZIP compression
Enabling GZIP compression can reduce the size of the transferred response by up to 90%, which can significantly reduce the amount of time to download the resource, reduce data usage for the client, and improve the time to first render of your pages.

Minify Resources (HTML, CSS, and JavaScript)
Minification refers to the process of removing unnecessary or redundant data without affecting how the resource is processed by the browser – e.g. code comments and formatting, removing unused code, using shorter variable and function names, and so on.

Prioritize visible content
Structuring the page so that the initial response from server contains the data necessary to render the critical part of the page immediately and defer the rest. The CSS must be split into two parts: an inline part for styling the ATF (Above the Fold) portion and the CSS that is used Below the Fold.

Use a Content Delivery Network (CDN)
CDNs can give an equally fast web experience to your users across the globe. Deploying your content across multiple, geographically dispersed servers will make your pages load faster from the user's perspective.
What our
customers say
Best Divi theme Optimization
Will definitely hire Shivi again! Her communication skills are excellent, she replies super fast usually and her work produced better results than I could hope for.this one?
Amy - at The Edible terrace
Rank High in Google by Speed Optimization
Optimization & Better Performance They were great to work with. She went above and
beyond the scope of the project to make sure I was satisfied. The only constructive criticism
I can add is that the communication could have been a little better. It was partly because of
the different time zones.I would definitely recommend their services
Kenny - at Mittlemaneye
Increase 10% Sale by Optimizing Woocommerce Website
I just want to thank you for the exceptional website that you created from my existing site.
Your pricing is fair, your work is superb and the customer service is excellent. You completed
the task at hand and communicated really well till the project reached the finishing line.
Ross curington - at Attraction strategist
Reduce hosting cost by Optimizing Wordpress site
Hansoftech has done an excellent job. Shivaranjani was very quick, used a pro-active
approach to tackle issues and optimized my site and improved the Google pagespeed scores
significantly from 52 to 89 for mobile and for desktop from 71 to 96. Their communication
and cooperation skills make them very pleasant people to work with.
Neils barend - at Barend's psychology
Increased Website Load Time to 95% +
My website http://www.paracaidismogalicia.com had a really bad score in GTmetrix and
Pingdom with a lot of errors. They worked hard and now I have a 95 in page speed, and
A score (98%) in GTmetrix. Amazing work, very good communication. My webpage is working
perfect, as it should be… just MUCH FASTER!!
David Doval Garcia - at Paracaidismo Galicia
Wordpress Speed Optimisation FAQs
Do I need to move hosting company ?
Not all you doesn't required to move your hosting company. We will optimize your website load time with old hosting itself .
What are the credentials we need to provide ?
You need to provide Cpanel credentials, WP admin credentials & Cloudflare credentials .
How do you check site speed ?
We use the tool recommended by google for optimization they are Google page speed insight, Gtmetrix, Pingdom & Webpagetest. This tool gives the page speed scores and performance grades.
Do you work on Woocommerce site ?
Yes, we optimize the WordPress ecommerce website also.